UW – Madison Living & Dining Tour
Use the carousel below to explore. There are 20 slides in the carousel. Navigate through the carousel items using the right and left arrows on your keyboard or the next and previous buttons below. After the last slide, the footer will toggle open to reveal navigation for more tours.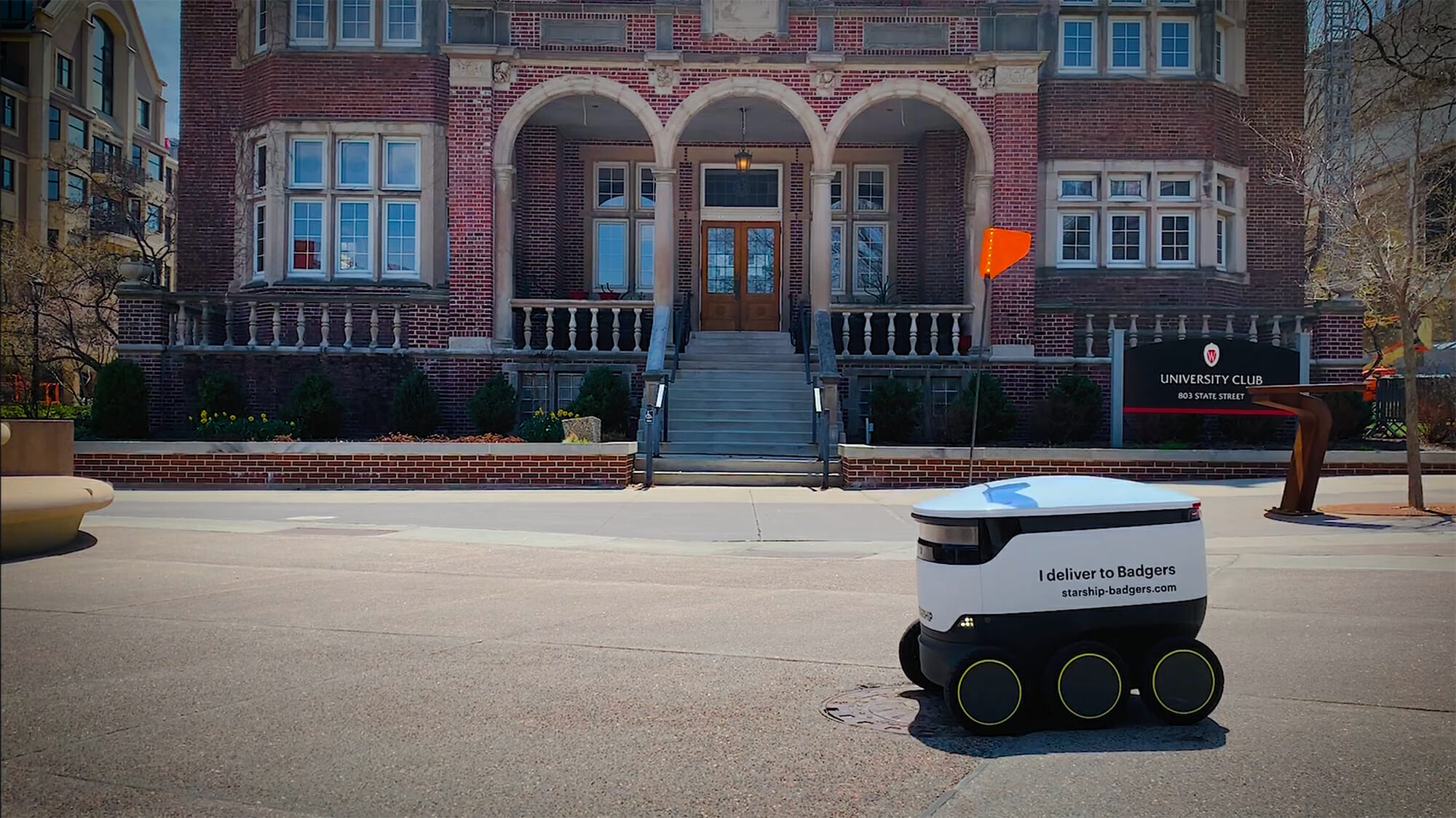 Living & Dining
Don't feel like going out to eat? No need. These adorable robots cruise around campus, acting as your personal butler delivering food from campus dining outlets directly to your residence hall.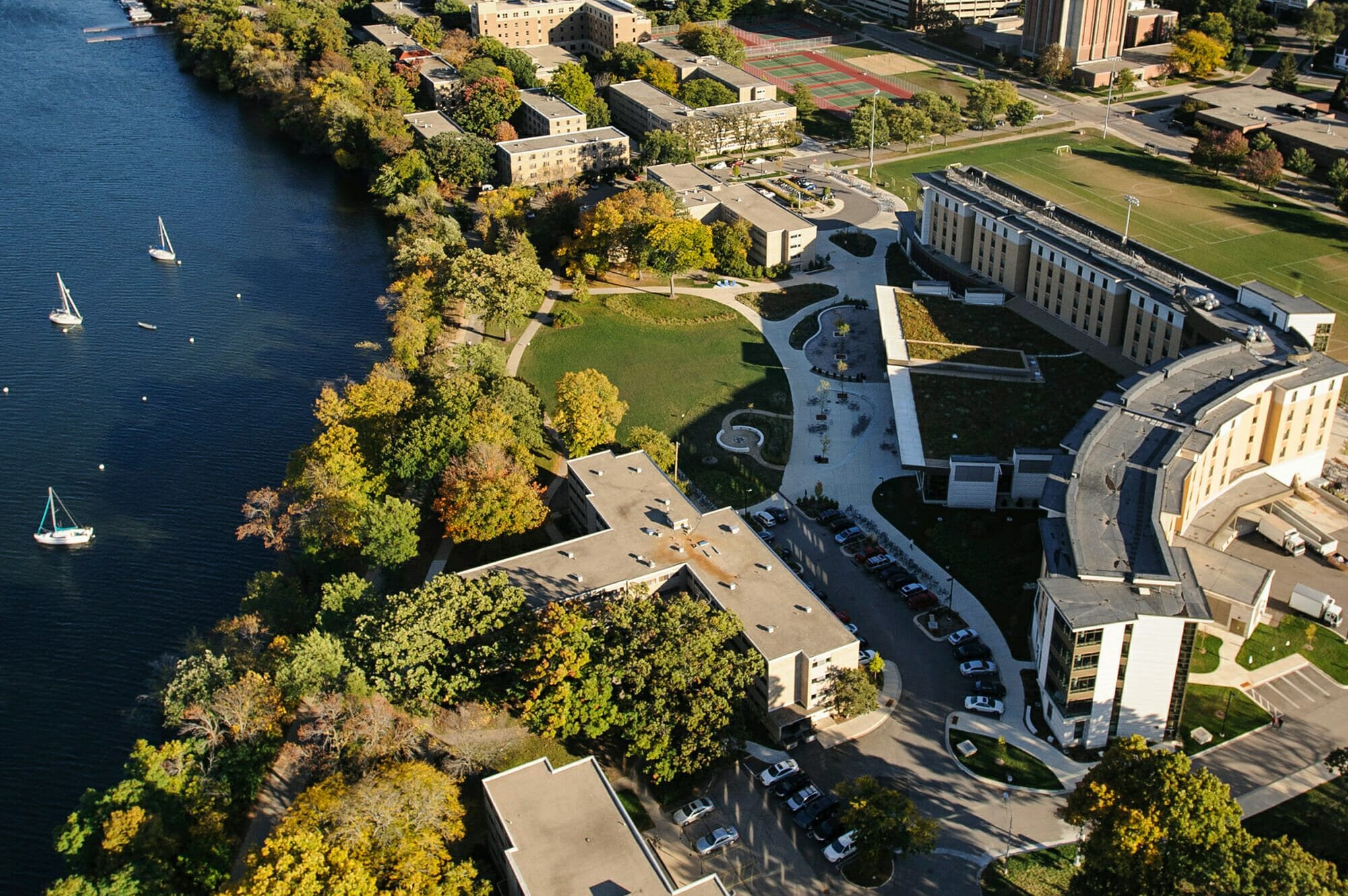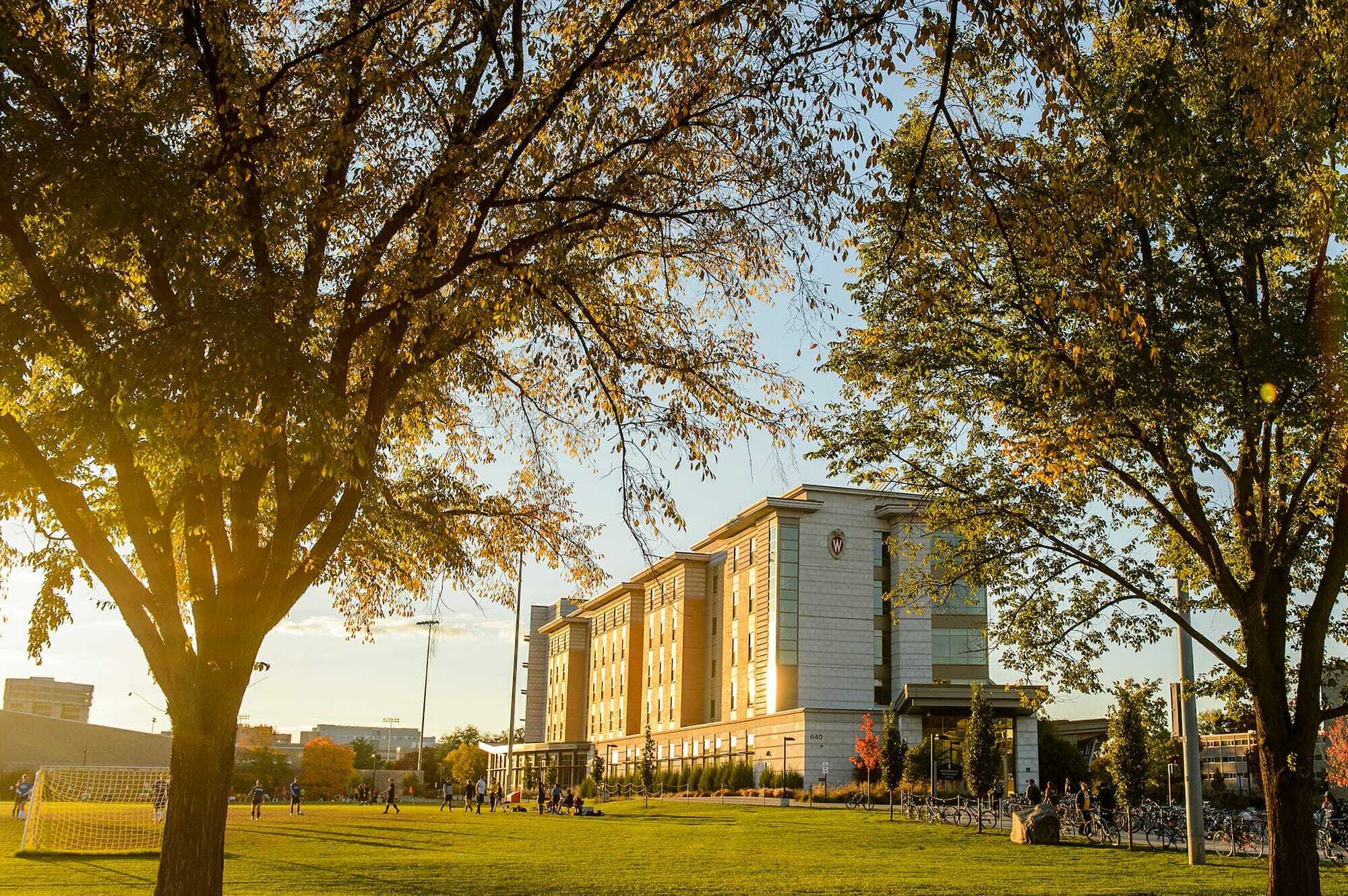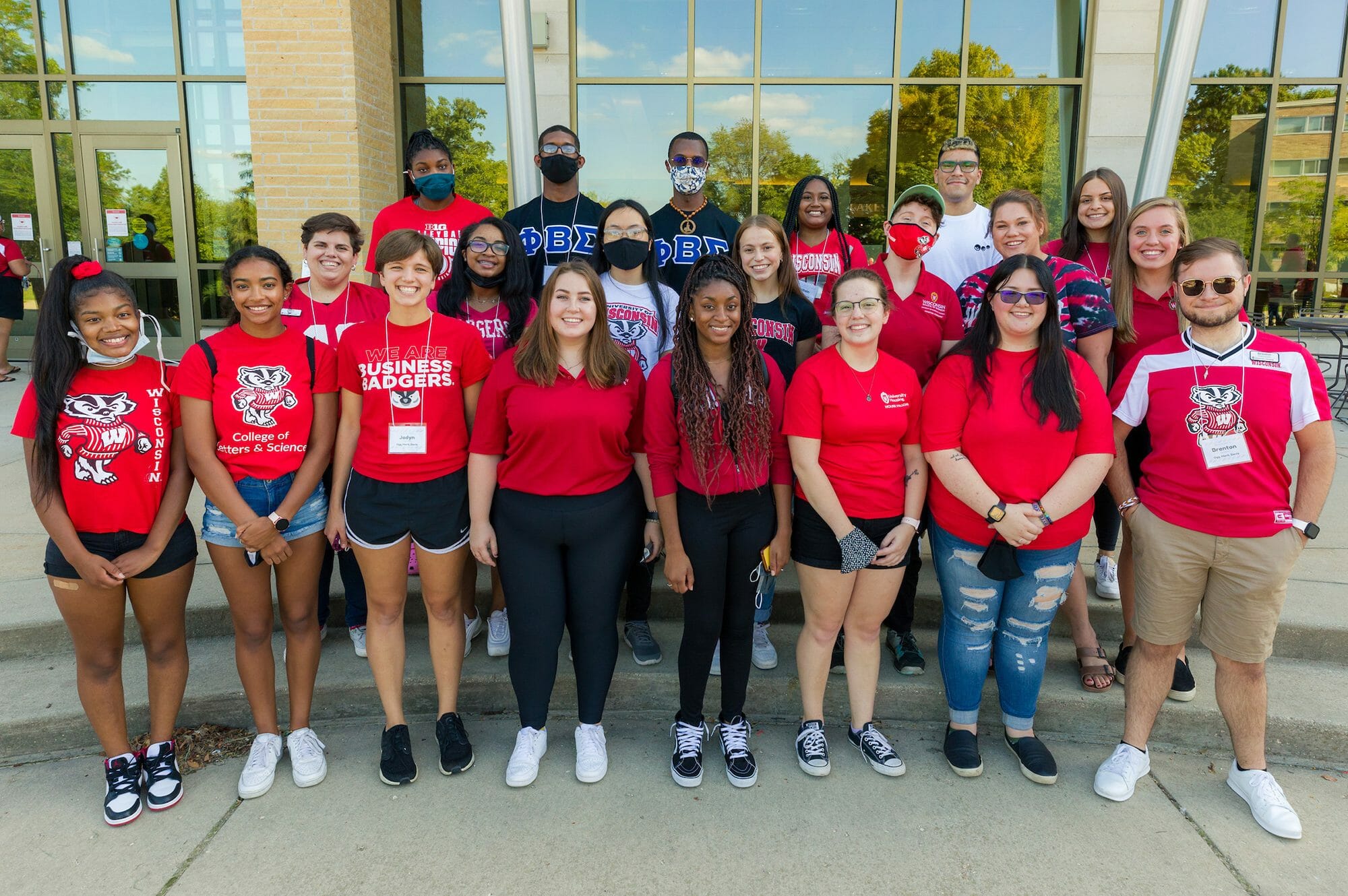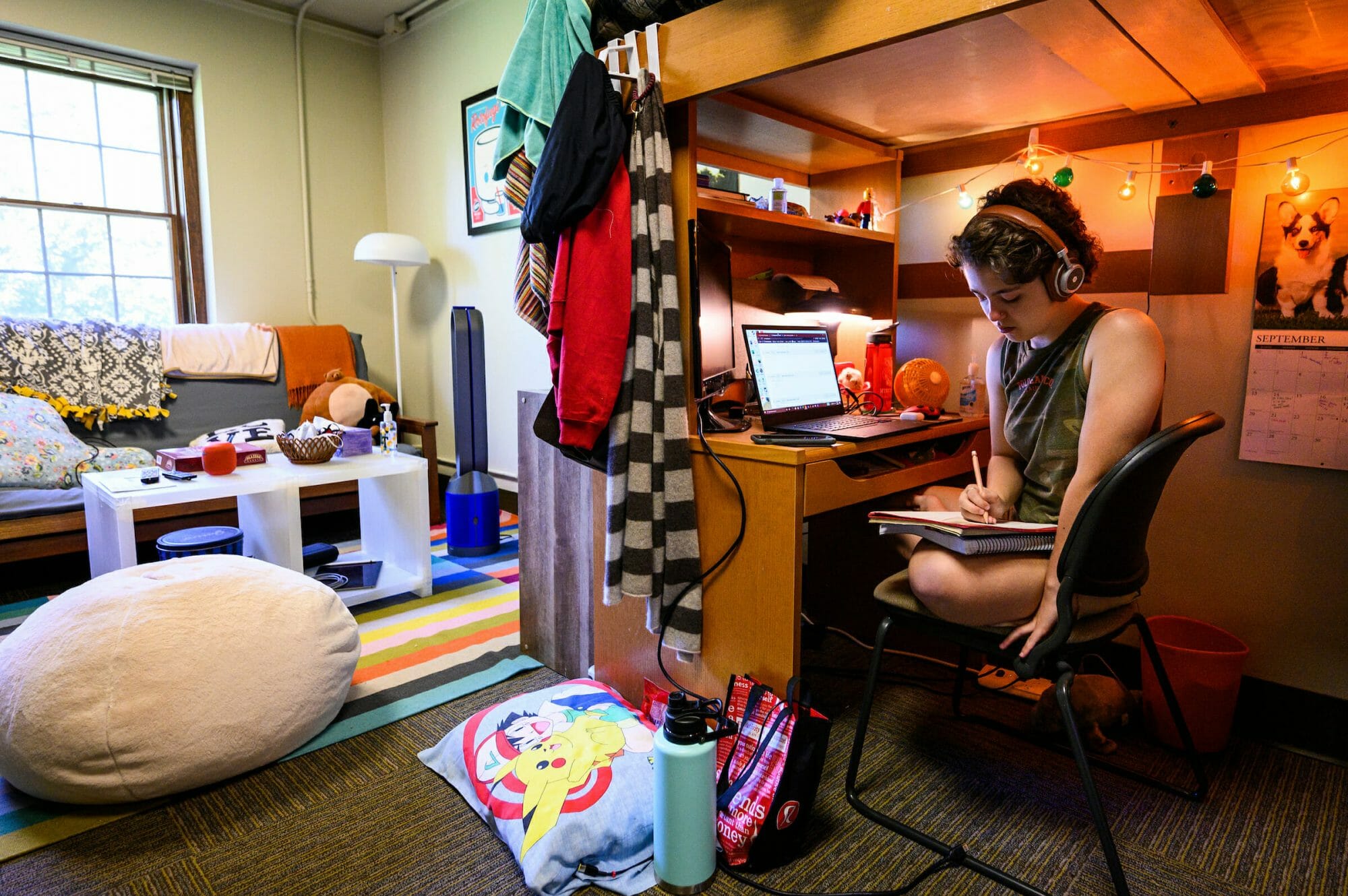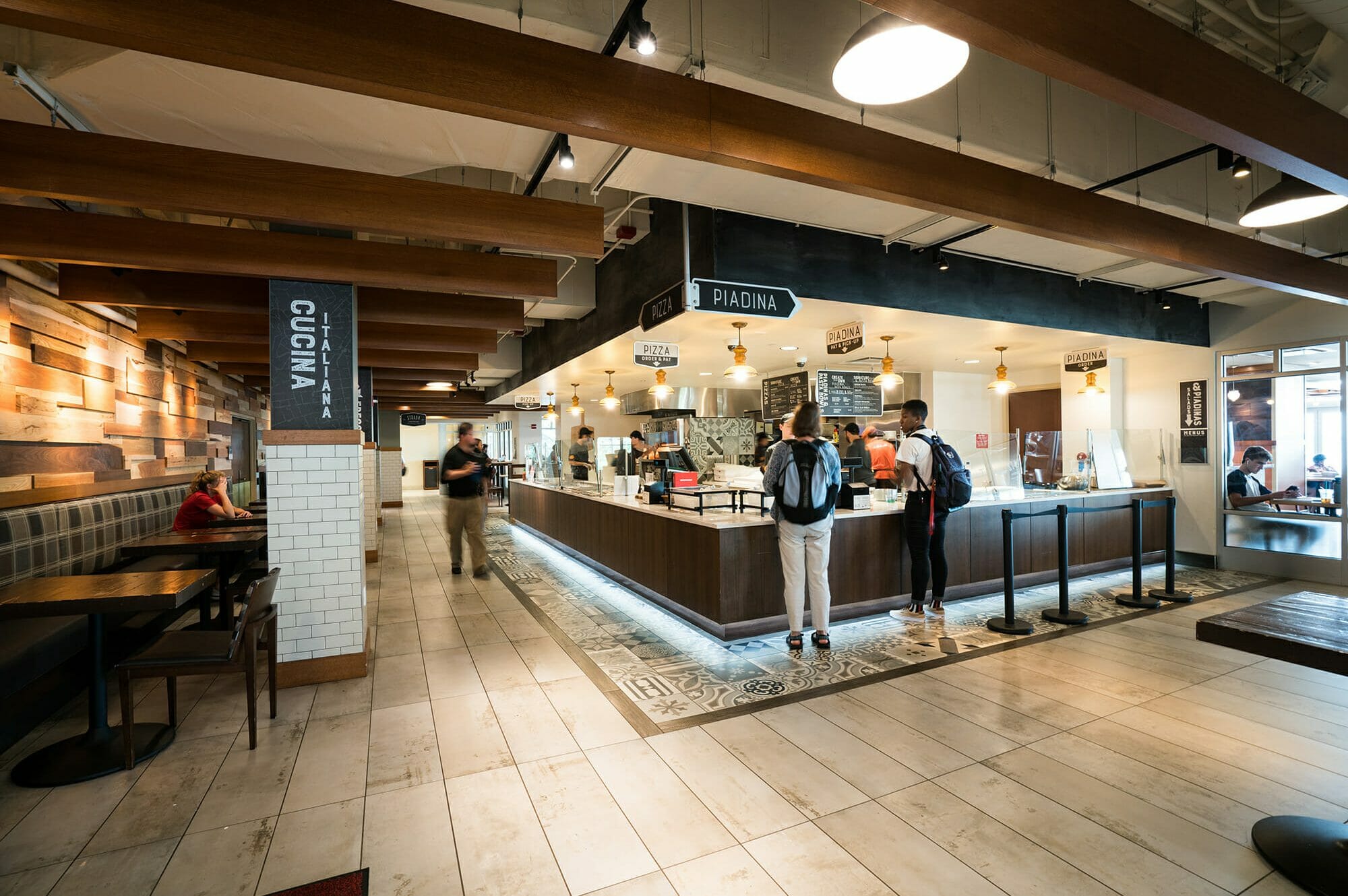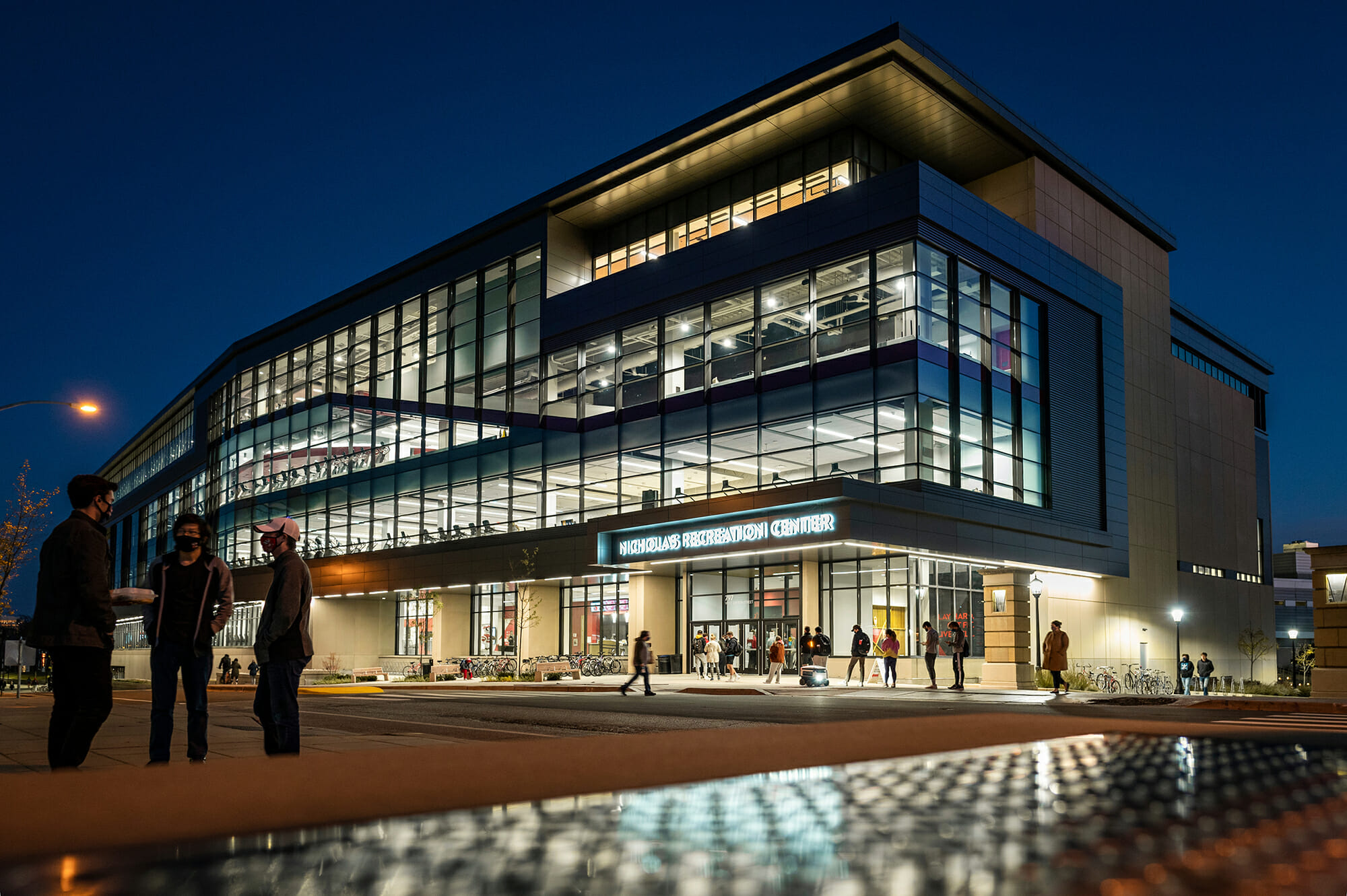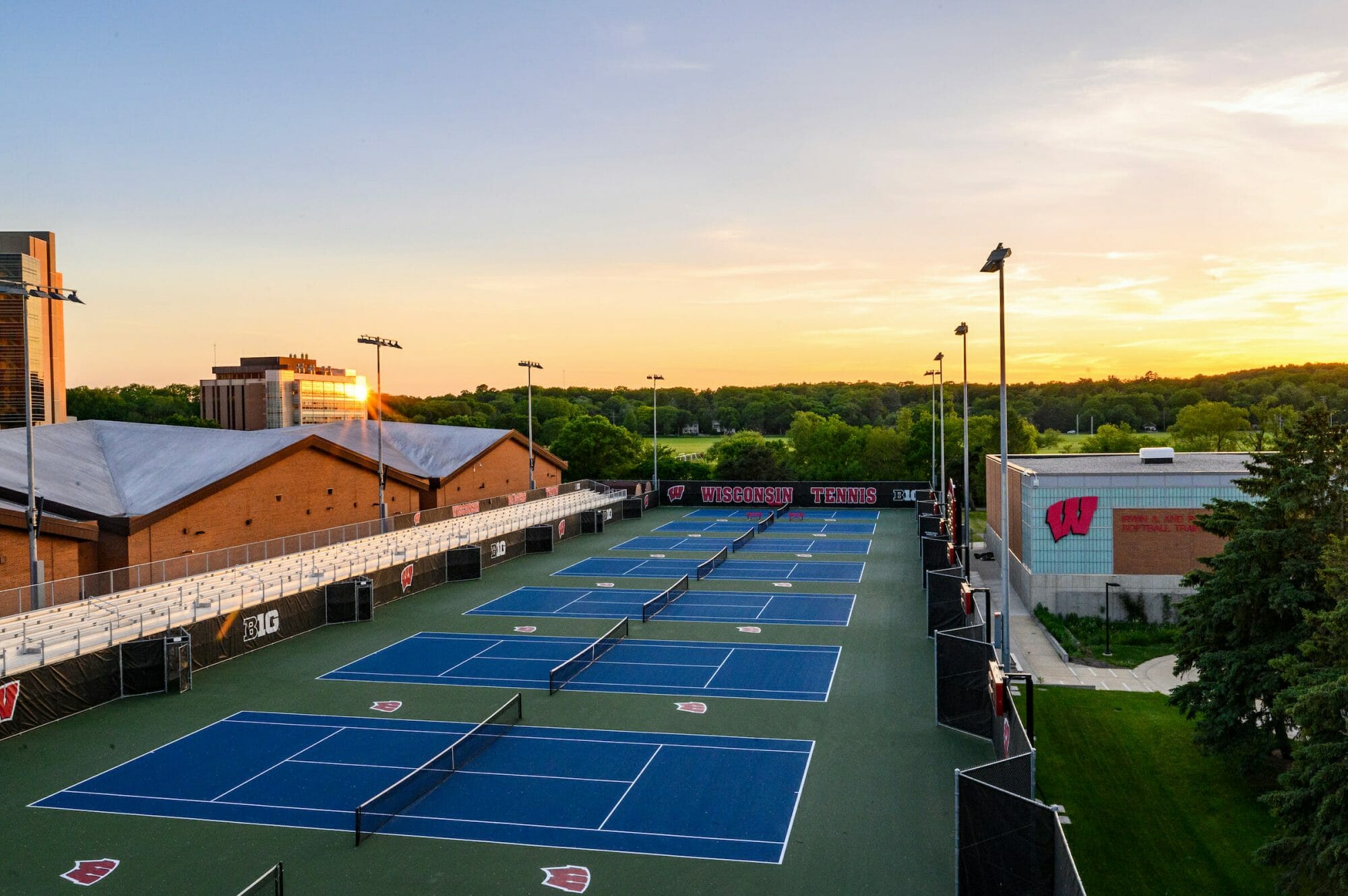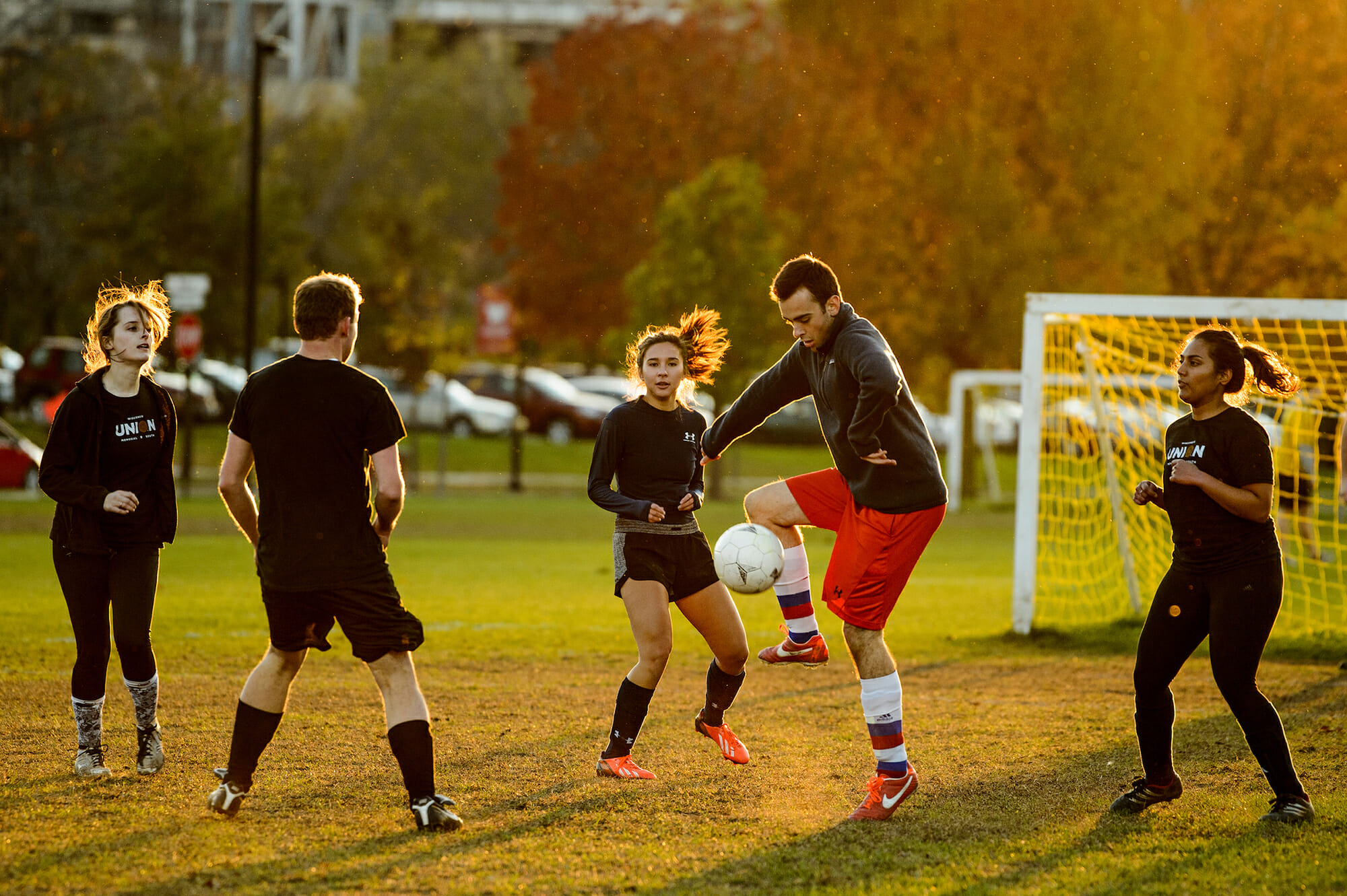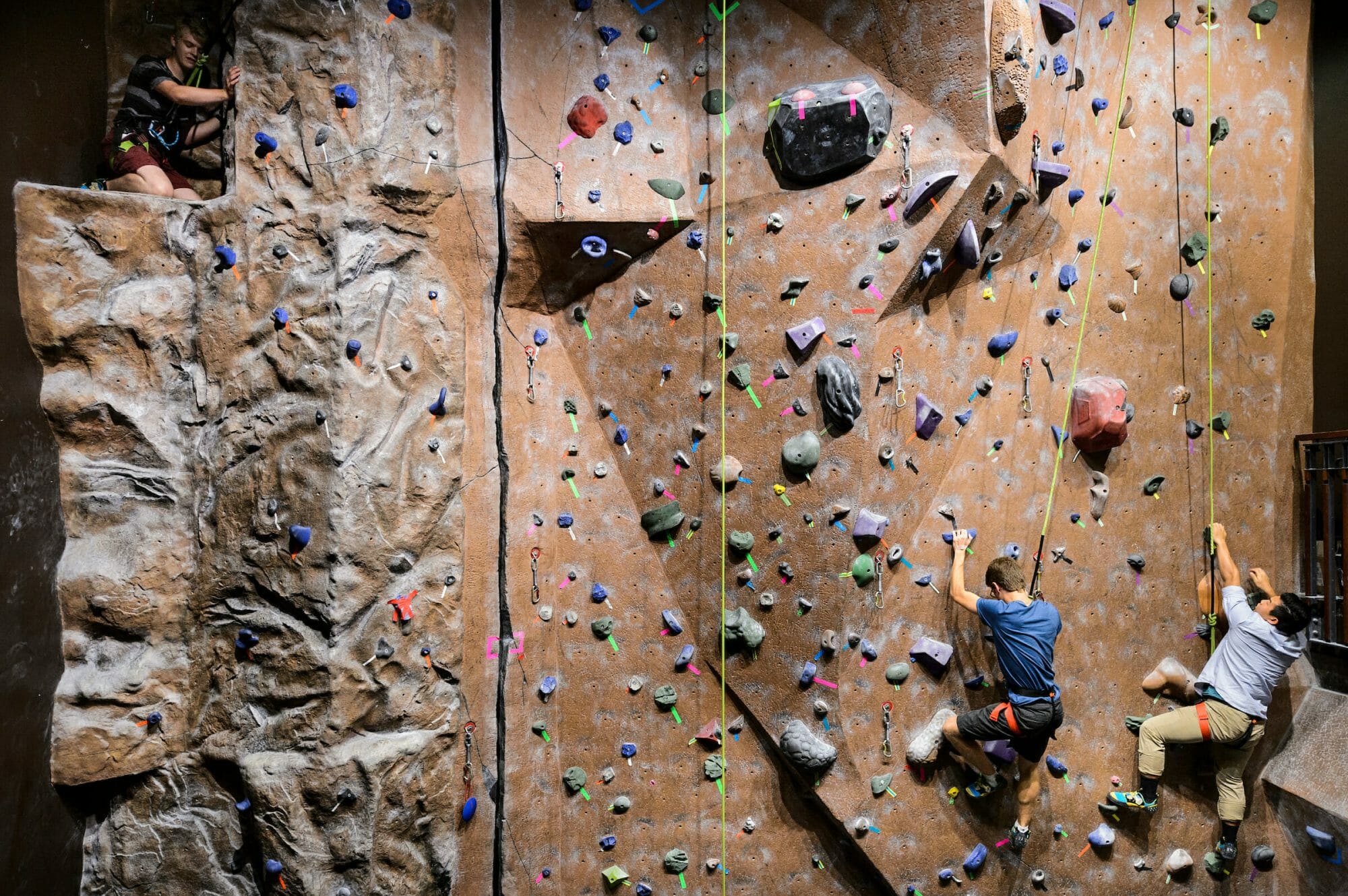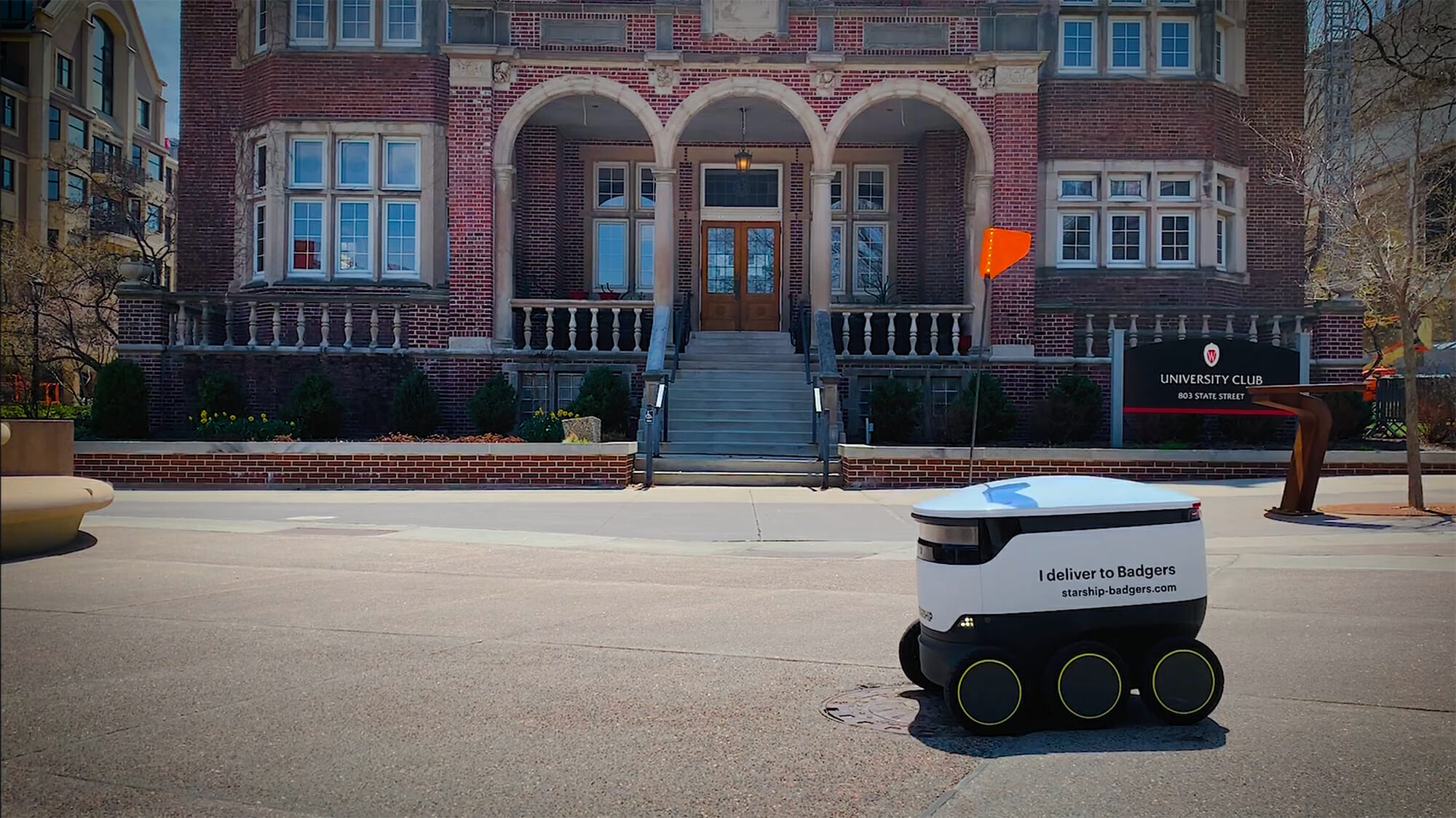 Photo Credits
Food delivery robot (video) : Nate Moll
Aerial of DeJope Residence Hall : Jeff Miller
Exterior of DeJope Residence Hall : Bryce Richter
Residence life group : Joel Ninmann / University Housing
Interior of a dorm room with student : Jeff Miller
Strada Dining station : Wisconsin Union
The Nicholas Recreation Center : Jeff Miller
Tennis courts : Bryce Richter
Soccer field : Jeff Miller
Union South climbing wall : Jeff Miller